The days are getting nearer now for CHRISTMAS. I am feeling festive & Mr. L keeps yelling at peps who already have their Christmas lights out. What he doesn't know is that I've already listened to a Christmas song or two this year. *Gasp* - Alright so it's Week #3 {Already!} I think yall are gonna love this one. My good friend Erika is so kind to giveaway a complete outfit from her shop
Comfy Home Creations
. Heres the dets: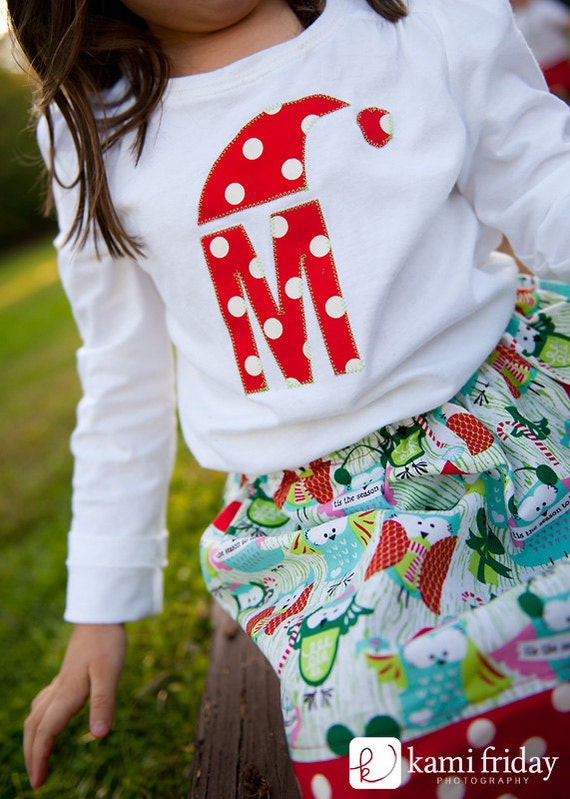 "Comfy Home Creations was started a few years ago when I received a sewing machine for my birthday. I fooled around with it an decided to make a few things for my girls. Only a few weeks later, I was loving it and decided that I wanted more. I sold the new machine and purchased a combo sewing/embroidery machine and opened up my business. In just a few years I have expanded the items I make and have sent lots of items all over the country and the world.

I am a mom of two girls, 6 and almost 8 and have a fabulous husband that lets me balance a full time job as a medical assistant/athletic trainer, a family and my sewing business. I love creating something new for each and every customer."

One lucky winner will receive a Long Sleeve Initial T and matching Tis the Season to Hoot Skirt. Depending on availability of T sizes, the shirt may be red. This outfit is available in sizes 12 months to 6/7.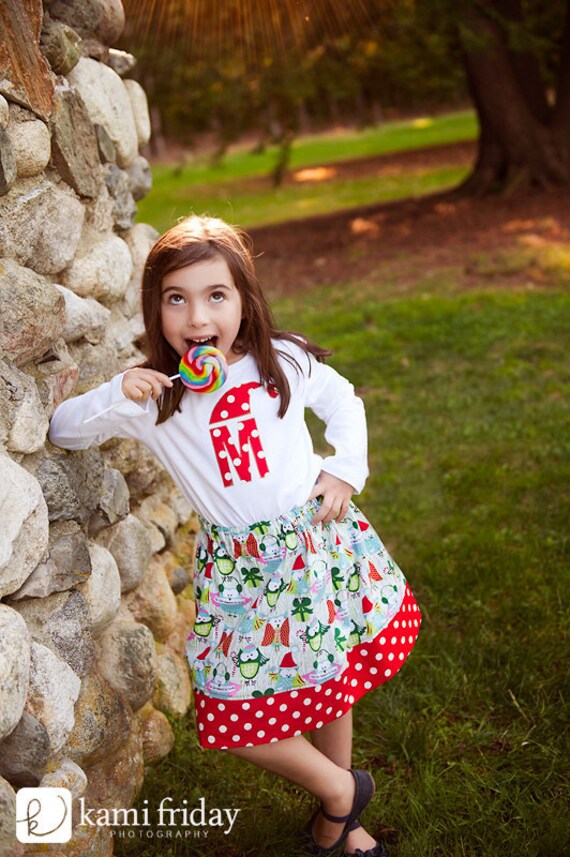 Good Luck & Happy Holidays!
a Rafflecopter giveaway